Just who are... Screwed Loose?
There's no better way to answer that than to listen to their music. The cutting lyrics and intense drumming of Hugo Robinson, combined with the stinging (often soothing) guitar riffs & melodies of Jordi Montoro, complemented by Manuge Tortosa's heaviness. Together they issue forth a reminiscence of 70s progressive rock but with an unmistakeable 21st Century dystopian core.
More poet than songsmith, Hugo hammers heart-rending angst headlong into unavoidable existential questioning. Less of a family outing than a personal invitation to share a trip - where any outcome is possible.
A team for several years, Hugo and Jordi are as comfortable in front of a sweating, heaving auditorium as they are in overnight studio sessions or intimate and gently-lit accoustic performances. They've already proven their worth in these environments and are thowing out the rule books in the search for the innovating sound that can equate to the power of their aural vision (to use a mixed, but apt, metaphor).
Continued below...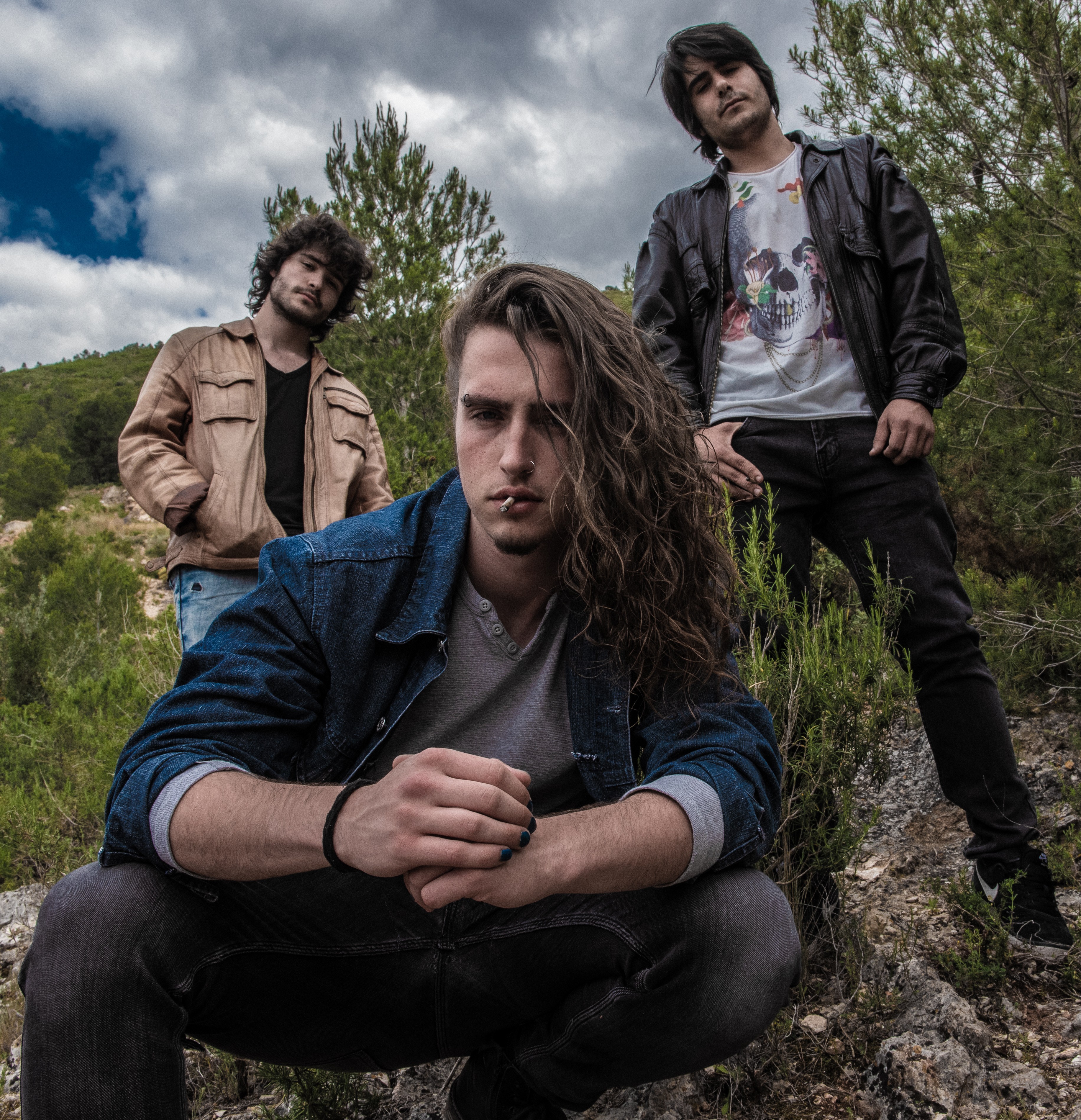 ...Continued from above...
There is no denying the force of their first album of material: 'HEART OF SCREWS' - being released on February 4th, 2020 - this is unquestionably a songwriting trio tour de force.
One has to wonder whether, if this is simply their first adventures in recording, then where is this going to lead and how far down the track this is going to take us.
Let the journey begin...
Charles Beaumont Ford II, February 2018